Get Group Accommodation Quotes - right here, right now.

Experience Aussie Team. (Est. 1994)

Huge Discounts on Hotels, Motels, Dorms, Apartments.

Fast 24 Hour Quotes.

Sydney, Melbourne, Brisbane, Any Capital City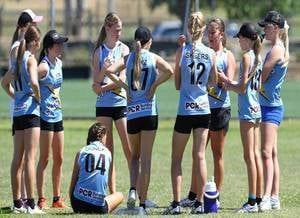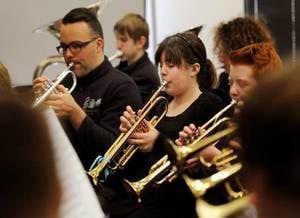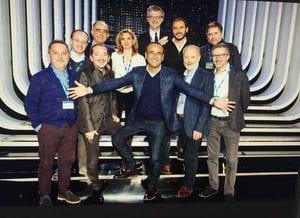 Step 1
Simply Complete Our Instant Enquiry Form - It takes less than 1 minute
Step 2
Receive Your Accommodation Quotes Within 24 Hours.
Step 3
Discuss With Your Consultant & Make A Booking - It's All Free!
Other Stuff.....
2. Check Out What 25 Years of Happy Customer Say.
3. Book Now - Our Exclusive Deals Generally Require No Upfront Payment.
---
Group Accommodation in Australia is popular year round due to the top-notch education system, and Schools from all over the world come here to visit and study. These schools often bring along sports groups to experience the thriving sports culture that Australia has to offer. To accommodate these groups, Australia offers various types of school and sports group accommodation options that cater to their needs.
One popular option is boarding schools. These schools provide students with accommodation, meals, and a range of facilities such as libraries, classrooms, sports grounds and swimming pools. These schools are an excellent option for school and sports groups as they offer a safe and secure environment for students to study and play sports.
Another option is university accommodation. Many universities in Australia offer student housing, which can be rented out to school and sports groups during the school holidays. These accommodations are modern and well-equipped with amenities such as kitchens, laundries, and recreation rooms.
There are also holiday parks and campgrounds that offer group accommodation. These locations provide a unique and exciting opportunity for school and sports groups to experience the great outdoors, with access to activities such as bushwalking, fishing, and swimming.
Finally, hotels and motels can also provide accommodation for school and sports groups. These options offer a comfortable and convenient stay, with access to amenities such as Wi-Fi, room service, and swimming pools.
In conclusion, Australia has a range of options for school and sports group accommodation, catering to the different needs and budgets of these groups. Whether you are looking for a traditional boarding school, a modern university accommodation, or a unique camping experience, Australia has something to offer everyone.
---
Just Group Accommodation – Your School & Sports Group Specialist.
Group Accommodation is something we have specialised in since 1994. In fact the team at Just Group Accommodation has assisted thousands of groups source the "Right Group Accommodation". Not only can we source you group accommodation that meets your needs and expectations but we will manage all the details right through till check-out.
Cost, location, accommodation amenity & proximity to destination are all important to consider, but it does not stop there. Before you decide where your School Group or Sports Group are staying please let the experienced team at Just Group Accommodation use their expertise to source your group the right accommodation.
Group Accommodation – Let The Experts Organise It.
We will take into account the previously mentioned points + your budget, locality needs and group size before emailing suitable accommodation quotes. We offer a huge range of hotels, motels, dorms and apartments anywhere in Australia. Best of all our service is free of charge.
Here at Just Group Accommodation we specialise in sourcing the right accommodation for School Groups and Sports Groups. Destinations include Adelaide, Brisbane, Canberra, Darwin, Hobart, Melbourne, Perth and Sydney. We also cover major regional areas.
Over the last 25 years our family owned business has helped thousands of groups book the right group accommodation.
Group Benefits Include:
Source the right accommodation in the right locations.

Discounted group rates.

100% Free Service.

24 Hour Fast Quotes.

Unlimited information on public transport, restaurants, sporting ovals, venues, etc.

Management of your group from start to finish.
Let us take the pressure out of organising your accommodation. We will not only ensure you have a relaxed and enjoyable stay but we will also ensure you Save Money. That's right we pass on all the discounts our buying power brings.
Whether you are a theatre troupe on a tour in Australia, a corporate group on a business trip to Adelaide, or a school cricket team competing interstate, our team will ensure your accommodation is perfect. Perfect accommodation means you can focus on the primary concern – Your Group!
For more information on our services please read the Testimonials or About Us pages. We are ready to assist your school, corporate or sporting group anywhere in Australia.
Please give us a call on 1300 900 900 or fill out an online Enquiry Form.
Just Group Accommodation Look – Forward Serving You.
Andrew Colebrook – Managing Director – Just Group Accommodation.