Get Brisbane Group Accommodation Quotes Here.
Brisbane Group Specialists (Est. 1994)
Your Quotes Within 24 Hours.
Huge Discounts On Hotels, Motels, Dorms & Apartments - Regional QLD too.
100% Free Service. (Learn More)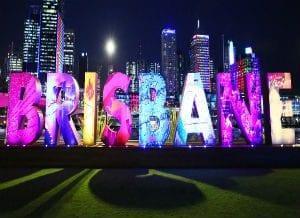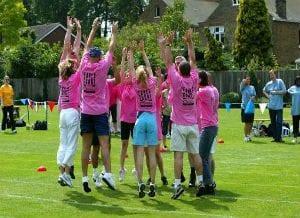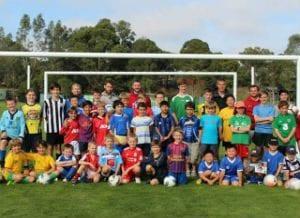 We have accommodation in BRISBANE for all types of groups!
Help Me Get Started!
1. Simply Complete Our Instant Enquiry Form - It takes less than 1 minute -->
2. Receive Your Accommodation Quotes Within 24 Hours.
3. Discuss With Your Consultant & Make A Booking - It's All Free!
---
What's News For Brisbane Groups.....
The Brisbane International is a professional tennis tournament played on outdoor hard courts in Brisbane, Queensland. It is part of the ATP World Tour 250 and is hosted at the Queensland Tennis Centre. 31st December 2017 until the 7th January 2018. We have a range of great hotels, motels & self-contained apartments all at very competitive rates. Please call now for obligation free quotes.
Well news gets no bigger than this especially for Queensland. The 2018 Commonwealth Games, officially known as the XXI Commonwealth Games will be hosted on the Gold Coast between 4 and 15 April 2018. Group accommodation from Brisbane right through to Broadbeach is filling fast. Please contact us now for bookings & enquiries.
Schools are flocking to Brisbane this September for the annual Brisbane Festival. The 2017 running will explode across the city in 9th to 30th September and feature a thrilling program of theatre, music, dance, circus, opera, the return of Arcadia and concluding with Riverfire. We have a host of good quality low cost motels & apartments all within the city area. Schools can also book without upfront deposit.
Basketball Queensland has confirmed the 2017 State Championships will be held in at Les Hughes Sporting Complex, 4th to 9th July 2017.  This centre is located near Strathpine approx 30 minutes North of Brisbane City. There are limited suitable group accommodation options located between Brisbane & LHSC. Self-contained apartments start from $49 per man per night. Contact Us now for accommodation quotes & bookings.
Brisbane local media outlets advise a chronic over-supply of apartment style accommodation in Brisbane city has been a cost bonanza for school & sporting groups. We too have found this to be true & recommend all groups consider this cost effective accommodation.
Australian Business Number 83 067 858 342 / Travel Industry Designator 968 33 203.
---
Group Accommodation Brisbane – get the low down here.
Group Accommodation Brisbane is in abundant supply for School Groups and Sports Groups. We sell more accommodation here than in any other city. When you look at all this destination has to offer it's no surprise that School & Sports Groups love Brisbane city.
Within the city there is a huge range of hotels, motels, dorms & apartments. It is the latter (apartments) where Brisbane really shines, offering a stack of very affordable fully self-contained apartments all through the city. This is a great cost effective accommodation option for Brisbane groups, allowing easy self catering, free parking and starting from as low as just $40 per person per night.
Group Accommodation Brisbane – let the experts organise it!
Group Accommodation options in Brisbane's suburbs are also reasonable in terms of volume, but unlike some of Australia's other cities, the surrounding amenity in many of these areas is not so good. Brisbane groups accommodated in these area often find they are commuting back to the city area for entertainment and meals.
As a group organiser it is important you understand selecting the right accommodation is more critical than just cost. Yes COST is usually the key factor but you also need to consider the working layouts of the accommodation – particularly bedding arrangements. Moreover sensible catering options, time management between accommodation and destination, the parking of large buses and much more cannot be left to chance – Since 1994 We Have Done Just This!
Booking Your Group In Brisbane With Us Means:
>Fast free quotes within 24 hours.
>Discounted group rates & benefits.
>Free management of your group from start to finish
>Experienced 100% BRISBANE Team.
>Access to information on public transport, restaurants, sporting ovals, venues, etc.
Group Accommodation Brisbane. – Why Not Talk To Us Now – Toll Free on 1300 900 900
Best Regards Andrew Colebrook – Managing Director – Just Group Accommodation