Welcome To The 2019 Australian Sikh Games, Official Accommodation Guide.
Hosted Fields Athletics Centre, Thursday 18th to Monday 22nd April 2019
Great Rates on Official Hotel + Huge Range of alternate Accommodation.
View The Accommodation Deals Below!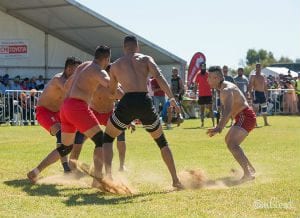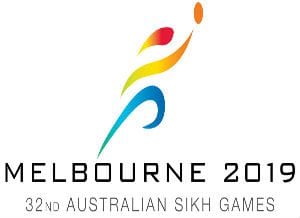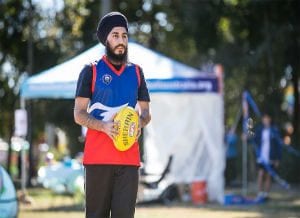 How To Book?
Select your preferred accommodation option from

below list.

Request a

Room Block

 using the "Sikh Games Book Form"

on the right of this page. 

We will respond same business day with further details & if all in order a booking confirmation.

No upfront monies will be required. Your first payment (1 night deposit per room) will be required 90 days from check-in.

Cancellations prior to this are penalty free.

Full payment will be required 30 days before check-in & thereafter all

 monies are non-refundable.
Show Me The 2019 Sikh Games Accommodation Deals!
1 -   All accommodations are within a 20 minute commute of "Casey Fields

".


2 -  All require

"

No Monies

"

until 90 days before check-in & changes or cancellations are "Penalty Free" until this point.
3 - "Atura Dandenong" has been nominated as

"

Official Hotel".
Atura Dandenong - (Locality Map To Casey Fields)
Can offer 60 x standard queen rooms @ $142 per room per night.
Can offer 60 x standard twin rooms (2 x single beds) @ $142 per room per night.
Group buffet breakfast at $20 per person.
*Parking & WIFI included.
View – https://www.aturahotels.com/dandenong/
Ramada Encore Dandenong - (Locality Map To Casey Fields)
Can offer 30 x queen rooms – (1 x Queen Bed) $135.00 including 2 full buffet breakfast.
Can offer 15 x twin rooms (2 x single beds) $135.00 including 2 full buffet breakfast.
Can offer 10 x triple rooms (1 queen + 1 single bed) $160.00 including 3 full buffet breakfast.
Note limited quality rollaway bed can added to the queen rooms at a $25 per night surcharge = $165 inc breakfast for 3 pax.
*Parking & WIFI included.
View - http://www.ramadaencore.com.au/
SELLING FAST
Quest Narre Warren - (Locality Map To Casey Fields)
Can offer fully a mix of 30 fully self-contained 1, 2 & 3 bedroom apartments.
4 x fully self-contained 1 bedroom apartments – all have queen bed, full kitchen, internal laundry & lounge /dining area. Tariff is $209 per apartment per night.
18 x fully self-contained 2 bedroom apartments –  queen bed in master bedroom, 2 single beds in second bedroom, 2 bathrooms, full kitchen, internal laundry & lounge /dining area. Tariff is $339 per apartment per night.
08 x fully self-contained 3 bedroom apartments – queen bed in master bedroom, either 2 single beds or queen bed in both second & third rooms, 2 bathrooms, full kitchen, internal laundry & lounge /dining area. Tariff is $459 per apartment per night.
*Parking & WIFI included.
View - http://www.questapartments.com.au/properties/vic/narre-warren/quest-narre-warren/overview
SOLD OUT
Quest Frankston - (Locality Map To Casey Fields)
Can offer fully a mix of 20 fully self-contained 1 & 2 bedroom apartments.
04 x fully self-contained 1 bedroom apartments – all have 1 king bed or 2 king single beds, full kitchen, internal laundry & lounge /dining area. Tariff is $209 per apartment per night.
16 x fully self-contained 2 bedroom apartments – all have 1 king bed or 2 king single beds in both master & second bedrooms, 2 bathrooms, full kitchen, internal laundry & lounge /dining area. Tariff is $339 per apartment per night.
*Parking & WIFI included.
View – http://www.questapartments.com.au/properties/vic/frankston/quest-frankston/overview
---
---